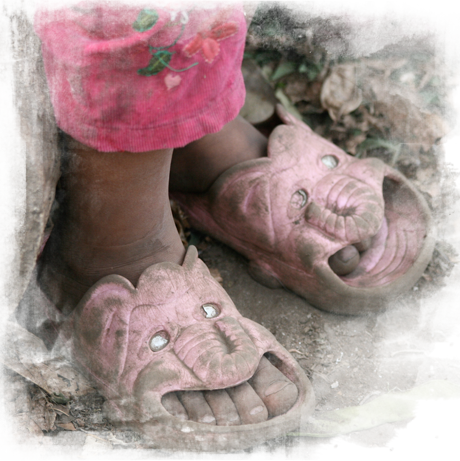 Living in America, it is hard to imagine that there are actually people in the world who do not have even one pair of shoes. In some countries a few have footwear that may not fit properly. When their shoes fall completely apart, these people are hard pressed to replace them. The lack of footwear raises the risk of injury and disease. It is especially heart breaking to see small children running around barefoot or without suitable shoes.
Missions Teams from Provision International have observed first hand people who lack adequate clothing. This has resulted in an outreach project coined " SHARE-A-PAIR". We are seeking donations of footwear for people of all ages. The shoes do not need to be new, but we do request that they be in usable condition. If you have shoes that you no longer wear, or like many of us, have forgotten them in your closets because we have so many to choose from, we ask that you consider making a donation.
We have a saying, "I sure wouldn't want to walk in his shoes!" Let's turn that around, and take it literally. Many people would love to walk in any pair of our shoes!